We Get Awards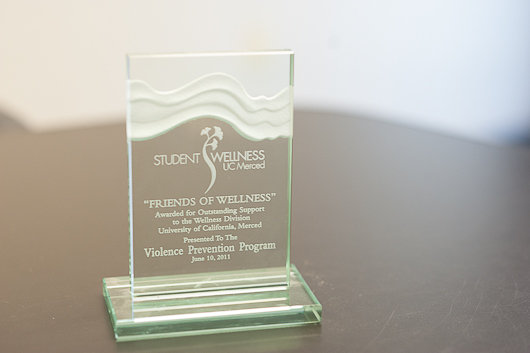 Friends of Wellness Award from Student Wellness at UC Merced awarded June 10, 2011 for the "outstanding support to the Wellness Division University of California, Merced."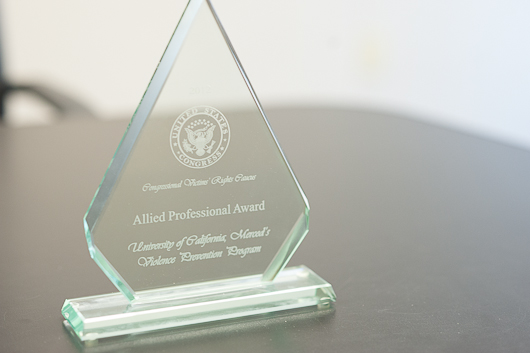 Allied Professional Award from the Congressional Victims' Rights Caucus awarded April 18, 2012, in Washington, D.C., for the "remarkable work they have done in just a few short years to prevent crime and help survivors of violence recover."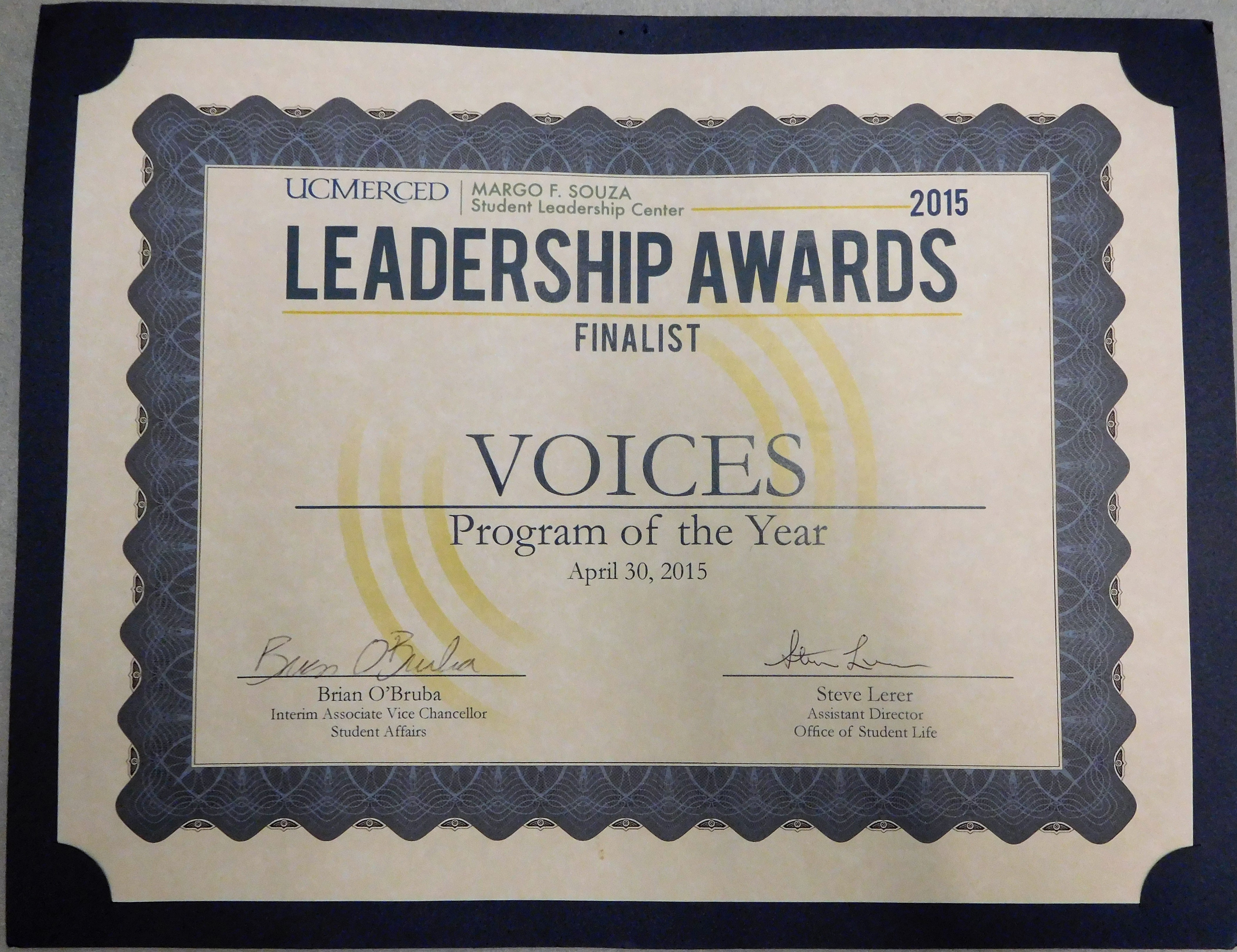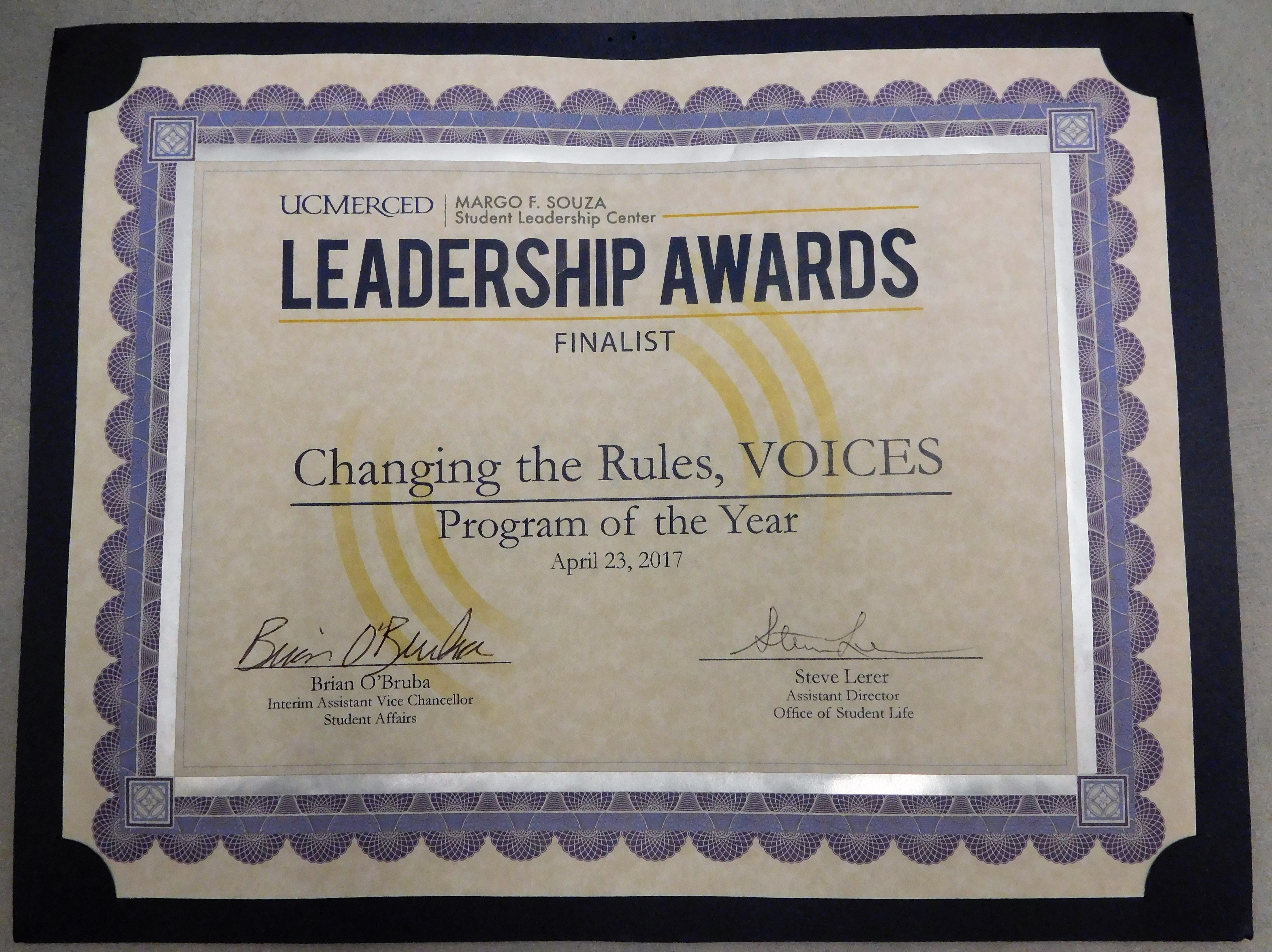 VOICES was a Finalist two years in a row for the Margo F. Souza Leadership Awards in the "Program of the Year" category!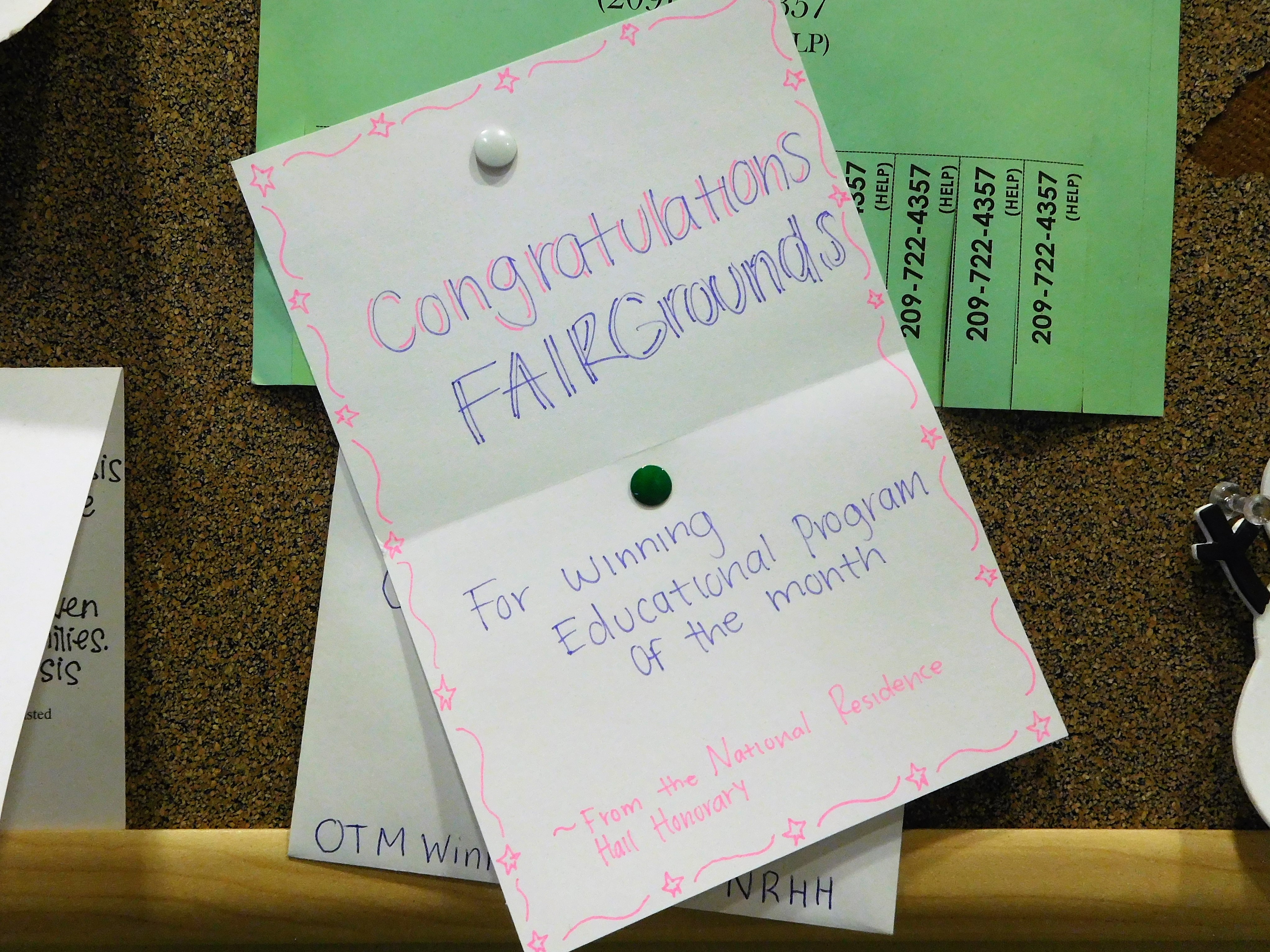 CARE won "Educational Program of the Month" in October 2017 from the National Residence Hall Honorary.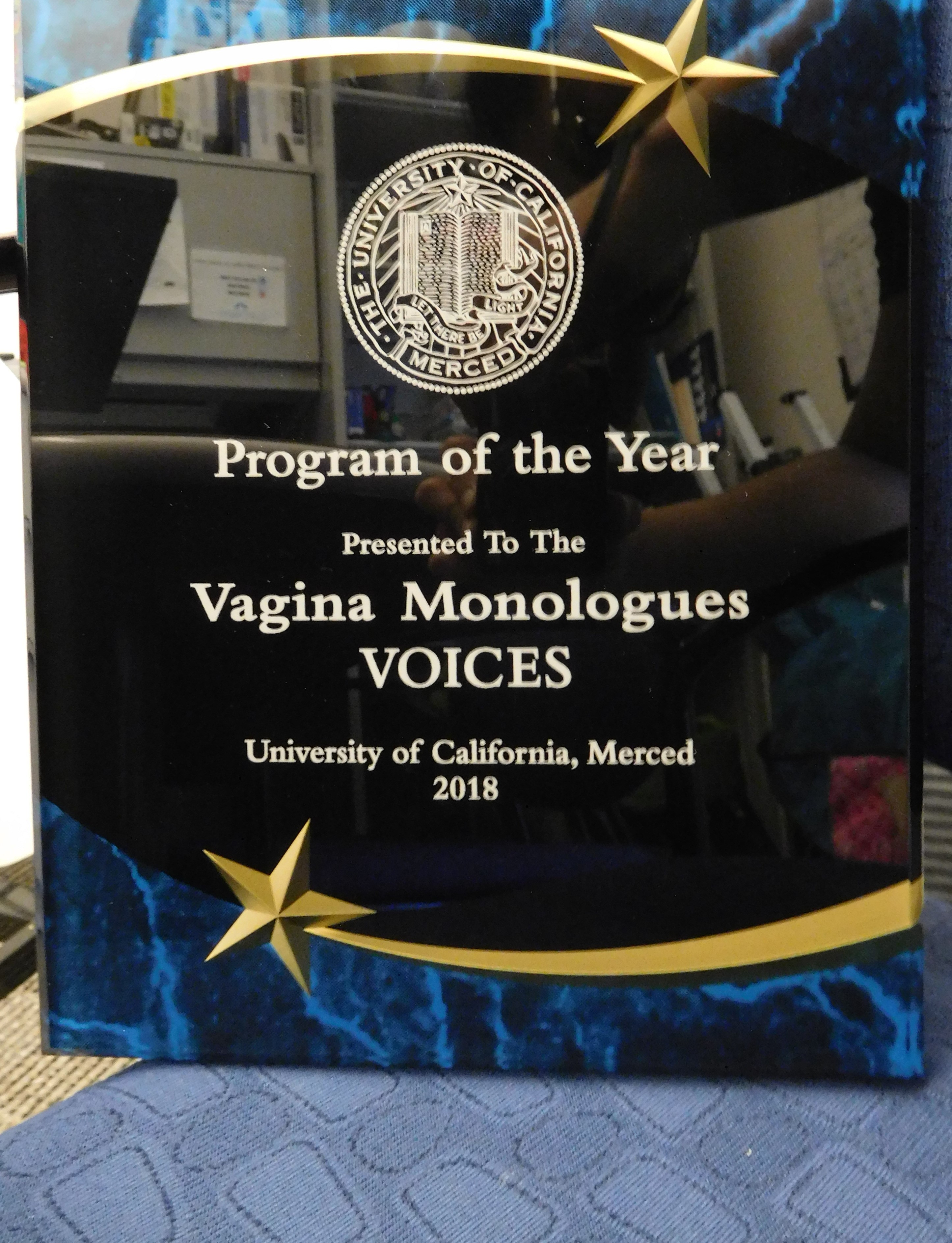 VOICES won the 2018 Margo F. Souza Leadership Award in "Program of the Year" for the 2017 Production of the Vagina Monologues
We're in The News
Personal Stories of Sex Assault Victims May Change Minds in Merced
UC Merced Students Address Sexual Assault During Clothesline Project
Campus Members Take a Stand Against Sexual Violence
Campus Community Steps Up to Give Back
CARE Offers Free, Confidential Support for Staff and Faculty
Staff, Faculty Selected for Systemwide Women's Initiative for Professional Development
New Director Looks to Build on Sexual Violence Prevention Efforts
Officials Seek To Bring Forensic Medical Exams For Sexual Assault Victims To Merced County
Sexual Assault Survivors Have Resource on Campus
Clothesline Project Promotes Sexual Assault Awareness
Merced Advocates Want To Educate About Sexual Violence
April Events Dedicated To Sexual Assault Awareness
Vulgar Tweets To Curt Schilling Highlight Sexually Violent Speech, Advocates Say
Domestic Violence Awareness Month
Merced's Colleges Report Crimes For Past Year
Merced Victim Advocates Weigh In On Ray Rice, Domestic Violence
UC Merced Launches "Know Your Power" Bystander Campaign
Congressmen Costa and Cardoza Congratulate UC Merced Violence Prevention Program on Prestigious Award
Merced Collaboration on Preventing Campus Sexual Assault Is An Example For Others
UC Merced Has Procedure To Combat Sexual Assaults
UC Merced Gets Grant To Adopt U Of New Hampshire's Sexual Violence Prevention Program