Why participate in annual awareness months?
The CARE office participates in annual awareness months in order to bring and raise awareness to issues that effect our campus. If we, as a campus, come together and bring these issues to light, we have a much higher chance of preventing and/or changing the outcomes surrounding them.
January: Stalking Awareness Month
January is Stalking Awareness Month. Watch out for CARE events and programs that aim to educate you on how to prevent this crime in our community.
Stalking Awareness Month Fair
The SAM Fair is UC Merced's prime Stalking Prevention Education Event. Join CARE, VOICES, and our collaborators to learn what resources are available and what you can do to end stalking in our community!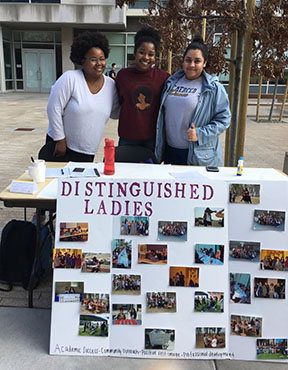 ---
April: Sexual Assault Awareness Month
April is Sexual Assault Awareness Month (SAAM), it is dedicated to raising awareness of sexual assault and learning how to prevent it in our community. Be on the lookout for CARE events and programs!
The Clothesline Project
What started in 1990 as a small exhibition by 31 survivors, has expanded into a nationwide awareness campaign of survivors and their stories. Join CARE to honor survivors' stories and decorate a shirt to share your own or a message of support.
Denim Day
In 1998 the Italian supreme court dismissed a sexual assault case on the grounds of the victim's jeans were "too tight" so she had to have helped the perpetrator take them off, which meant she gave consent. This unjust ruling led women in the Italian Parliament to wear denim the following day in protest. Wear your jeans on denim day to stand in solidarity with survivors and let it be known that no one ever asks or deserves to be assaulted, no matter what they're wearing! 
This year Denim Day is April 27th! To learn more visit denimdayinfo.org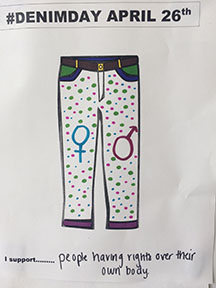 Changing the Rules
Changing the Rules is UC Merced's first Sexual Assault Awareness Month (SAAM) Tabling Fair. Join VOICES, the CARE Office and other student clubs, campus organizations, and community partners for a tabling fair full of interactive activities to educate our campus community on how they can Change the Rules around sexual violence. Fabulous prizes will be awarded to students that complete a certain number of activities.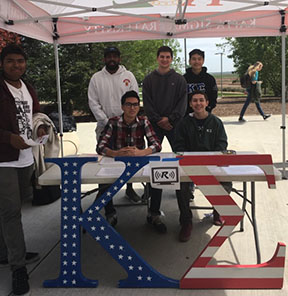 ---
October: Domestic Violence Awareness Month
October is Domestic Violence Awareness Month (DVAM). It was started by the National Coalition Against Domestic Violence, as a "Day of Unity" in 1981, it then became an entire week long event. It is now a month long, nationally recognized event that connects people who work to end violence, celebrate survivors, and mourn those who have been lost to domestic violence. Domestic Violence Awareness Month (DVAM) is filled with CARE events and programs to support these key ideals of DVAM.
Fairground
Join CARE and Housing for this evening of entertainment and education! With a variety of games and prizes, you can learn how to recognize the signs of unhealthy and abusive relationships in a multitude of ways and ultimately what you can do to change the culture surrounding this crime.

UC CARE'S Donation Drive for Valley Crisis Center
Join the CARE office in showing support for survivors of domestic violence by sponsoring a CARE Box. We encourage you to grab a box and fill it with essentials such as new clothes, toiletries, and maybe add in a personal self-care item to really make someone's day! Donations benefit Valley Crisis Center's safe house.