January: Stalking Awareness Month
January is Stalking Awareness Month. Watch out for CARE events and programs and learn how to prevent this crime in our community
Stalking Awareness Month Fair
The SAM Fair is UC Merced's premier Stalking Prevention Education Event. Join CARE, VOICES and our collaborators to learn what resources are available and what you can do to prevent stalking in our community!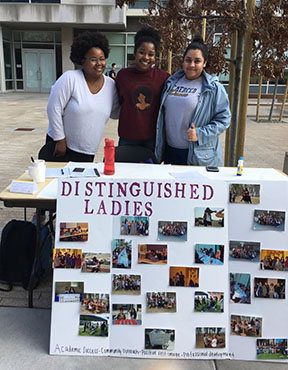 ---
April: Sexual Assault Awareness Month
April is Sexual Assault Awareness Month and is dedicated to raising awareness of sexual assault and learning how to prevent it. Be on the look out for CARE events and programs.
The Clothesline Project
A small exhibition by 31 survivors has expanded into a nationwide celebration of survivors and the ones that care about them. Join CARE to witness survivors' stories and decorate a shirt to share your own or a message of support.
Denim Day
What began as a protest to a court decision by the women of the Italian Parliament has evolved into an international campaign against Sexual Assault. Wear your jeans on denim day to stand in solidarity with survivors and let it be known that no one ever asks or deserves to be assaulted, no matter what they're wearing.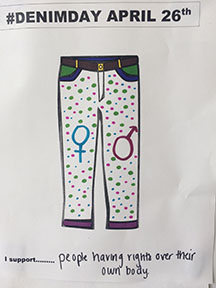 Changing the Rules
Changing the Rules is UC Merced's premiere Sexual Assault Awareness Month Tabling Fair. Join VOICES, the CARE Office and other student clubs, campus organizations, and community partners for a tabling fair of interactive activities to educate our campus community on how they can Change the Rules around sexual violence. Fabulous prizes will be awarded to students that complete a certain number of activities.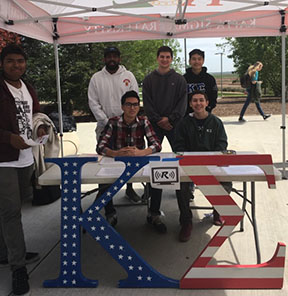 The Vagina Monologues
Performed in over 30 countries and in a multitude of languages, Eve Ensler's The Vagina Monologues is based on interviews with a diverse group of women. The monologues range from hilarious sexual encounters, to empowering realizations, to emotional stories of survival, and everywhere in between.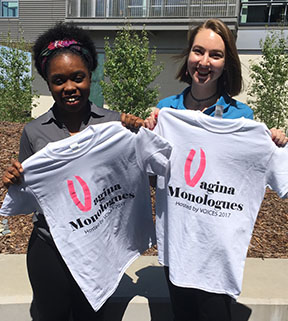 ---
October: Domestic Violence Awareness Month
October is Domestic Violence Awareness Month. Started in 1981 by the National Coalition Against Domestic Violence, DVAM is filled to the brim with fun CARE events and Programs!
Fairground
Join CARE and Housing for this evening of entertainment and education! Learn how to recognize the signs of unhealthy and abusive relationships and what you can do to change the culture surrounding this crime.

CARE'S Donation Drive for The Valley Crisis Center
Join CARE and show your support for survivors of domestic violence by sponsoring a CARE Box. Grab a box and fill it with essentials like new clothes and toiletries and add in a personal self-care item to really make someone's day! Donations benefit Valley Crisis Center's safe house.