VOICES stands for Violence Outreach Informing our Community with Educational Solutions.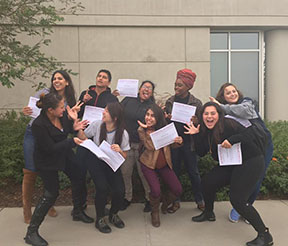 VOICES is a student-run organization dedicated to the prevention of sexual assault, dating/domestic violence and stalking. The members of VOICES are devoted to educating the UC Merced community on how to recognize these crimes, ways to intervene safely and comfortably, and how to refer people to campus and community resources. VOICES provide much of the people-power that allows CARE events to be so successful.
Want to get involved? Here are some ways to do so:
Attend weekly VOICES meetings to become a member!
Become a Peer Educator: Peer Educators attend eight session, 1.5 hours long training to gain a greater understanding of the root causes behind sexual assault, dating/domestic violence and stalking. Other topics include how to be a good ally, a closer look at the process of reporting, and how to effectively design and execute prevention education.
Become a CARE Campus Collaborator: CCCs receive a shortened version of our Peer Educator training designed specifically for their leadership role on campus.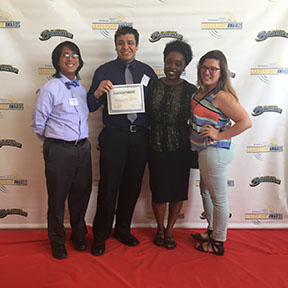 VOICES has been a Margo F. Souza Leadership Awards finalist in the Program of the Year Category for the past two years! Last year's nominee, "The 1st Annual Changing the Rules" reached and educated over 200 participants.